Whales and dolphins have human-like societies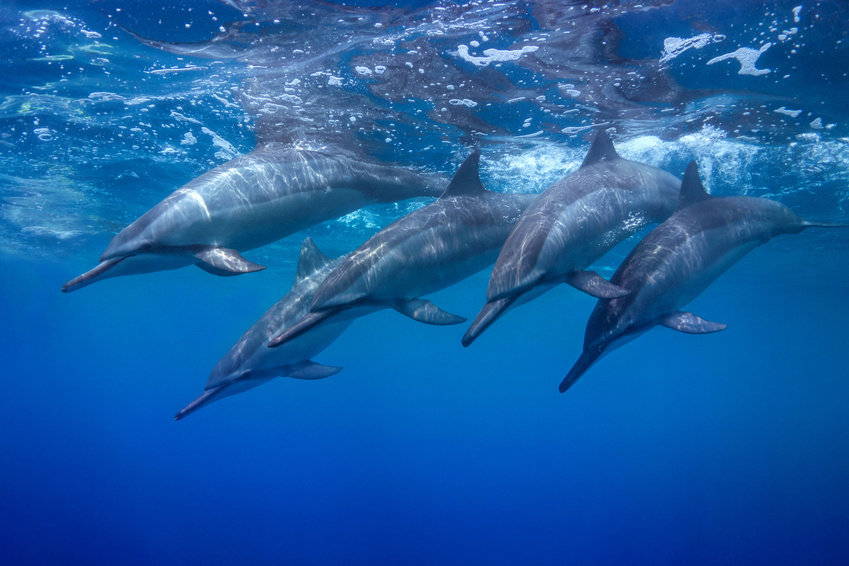 Whales and dolphins (Cetaceans) live in tightly-knit social groups, have complex relationships, talk to each other and even have regional dialects - much like human societies, A major new study, published in Nature Ecology & Evolution, has linked the complexity of Cetacean culture and behaviour to the size of their brains. The study is first of its kind to create a large dataset of cetacean brain size and social behaviours. The team compiled information on 90 different species of dolphins, whales, and porpoises. It found overwhelming evidence that Cetaceans have sophisticated social and cooperative behaviour traits, similar to many found in human culture.

The long list of behavioural similarities includes many traits shared with humans and other primates such as:
complex alliance relationships -- working together for mutual benefit

social transfer of hunting techniques -- teaching how to hunt and using tools

cooperative hunting

complex vocalizations, including regional group dialects -- 'talking' to each other

vocal mimicry and 'signature whistles' unique to individuals -- using 'name' recognition

interspecific cooperation with humans and other species -- working with different species

alloparenting -- looking after youngsters that aren't their own

social play
Dr Susanne Shultz, an evolutionary biologist in Manchester's School of Earth and Environmental Sciences, said: "As humans, our ability to socially interact and cultivate relationships has allowed us to colonise almost every ecosystem and environment on the planet. We know whales and dolphins also have exceptionally large and anatomically sophisticated brains and, therefore, have created a similar marine based culture.
"That means the apparent co-evolution of brains, social structure, and behavioural richness of marine mammals provides a unique and striking parallel to the large brains and hyper-sociality of humans and other primates on land. Unfortunately, they won't ever mimic our great metropolises and technologies because they didn't evolve opposable thumbs."
Source: Science Daily


DID YOU KNOW?
Like bats, dolphins use echolocation to navigate and hunt, bouncing high-pitched sounds off of objects, and listening for the echoes.


 

To prevent drowning while sleeping only half of the dolphin's brain goes to sleep while the other half remains awake so they can continue to breathe.


 

The Blue Whale is the largest known mammal that has ever lived, and the largest living animal, at up to 110 feet (33.5m) long and 150 tons.


 

The heart of a blue whale is about the size of a VW Beetle car and weighs up to 450kg.
Like this article? Share it with your friends!
---
Liquid error (sections/article-content line 49): Could not find asset snippets/relatedblogs.liquid